Welcome to the PWCC Vault! This landmark service has been a vision three years in the making, now fully available to clients for all recent purchases as well as overall collections.
The Vault was created to serve the investment-caliber trading card community and is focused on meeting the needs of the larger marketplace. Overseen by secure repository designer Chet Orloff who has extensive experience in the archival of fine art and other high-value collectibles, the PWCC Vault rivals any collectibles archival storage facility in the world. We are proud to offer the PWCC Vault to our clients and hope the experience is as satisfying as we've envisioned.
Clients of the PWCC Vault enjoy:
Contents that are fully-insured for actual, real-time portfolio value.
A bank-style vault rated Class III by the Underwriters Laboratory with state-of-the-art security monitoring, rigorous access control, and 24-hour armed security.
Digital archive of each asset using the finest digital imaging in the market.
Custom software to securely view, share, fulfill, and eventually sell assets with third parties.
Full-scale fulfillment services for all assets in archival.
Free PWCC Eye Appeal (Above Average, Exceptional, and Superior) evaluation. Applies to cards dated 1986 and older with a market value over $250.
Free shipping on all purchases from PWCC Marketplace shipped to the Vault
Waived Archival Fee for single graded cards purchased in a current PWCC Auction and shipped to the Vault
A line-of-credit using items in your Vault portfolio as collateral up to 50% of the conservative market value with competitive interest rates. (only graded cards from PSA, BGS or SGC)
Showcase your portfolio in Cooperstown through the exclusive partnership between the PWCC Vault and at the Baseball Hall of Fame.
The Vault is located in Oregon, a sales tax-free state. All active purchases shipped with a Vault delivery address will reflect Oregon's 0% sales tax rate. This is true for purchases from PWCC or any other venue.
Services Coming Soon
Sell your items stored in the Vault in our landmark retail offering, the Vault Marketplace.
Easily share items in your Vault portfolio with family, friends, or potential buyer through a sharable link.
Use the vault to house your portfolio as part of your overall estate plan using PWCC's estate management services.
Leverage the Vault to store your items on the PSA Set Registry and PWCC will provide high-resolution digital images of your portfolio for display on the PSA Set Registry.
Order a presentation-quality album of your portfolio.
Compare completeness of sets, collections, and portfolios with other members of the trading card marketplace.
Donate your collection to a non-profit organization and use the Vault to house the items.
Fees
Archival Fee.

Graded Cards – 1% of insurance value is charged at intake of assets (minimum fee of $2 per asset and a maximum fee of $100 per asset). Note: completely-graded sets, mixed-grading-company sets or sets registered with PSA, SGC, and/or Beckett use the same ingestion process as single graded cards.
Non-Graded Cards – 1% of insurance value is charged at intake of assets (minimum fee of $10 per asset and maximum fee of $100 per asset).

First-Year Storage Fees. 0.5% of insurance value will be charged for the first full year, billed monthly. The remaining fees for this first year will charged if items are removed from the vault during the first year, but it will be prorated if items are sold mid-year through PWCC Marketplace.
Long-Term Storage Fees. 0.25% of insurance value will be charged for the second and subsequent years of storage. These fees will be billed monthly and will be prorated for the actual duration of service.
Create Your Account Now!
New PWCC Headquarters and Vault Construction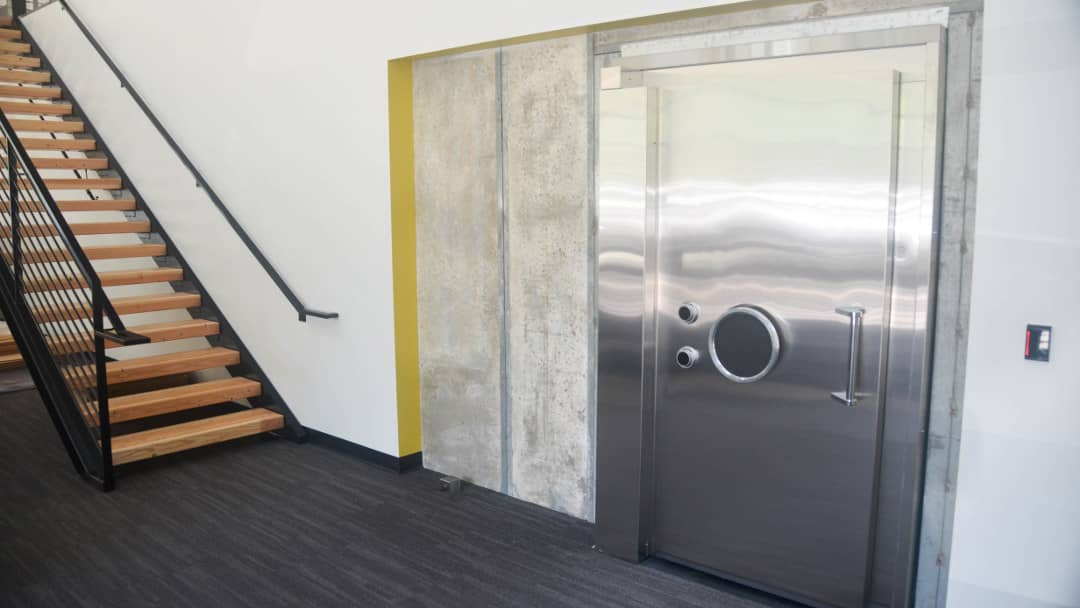 Sell on the Auction Marketplace
PWCC manages the largest trading card auction venue in the world, comprising 12 annual auction events which start every month of the year. Each event consistently features some of the finest trading cards in the world in an easily-surveyed format that reaches both hobby and investment minded clients alike.