Welcome to
the Vault
Evolve the way you collect.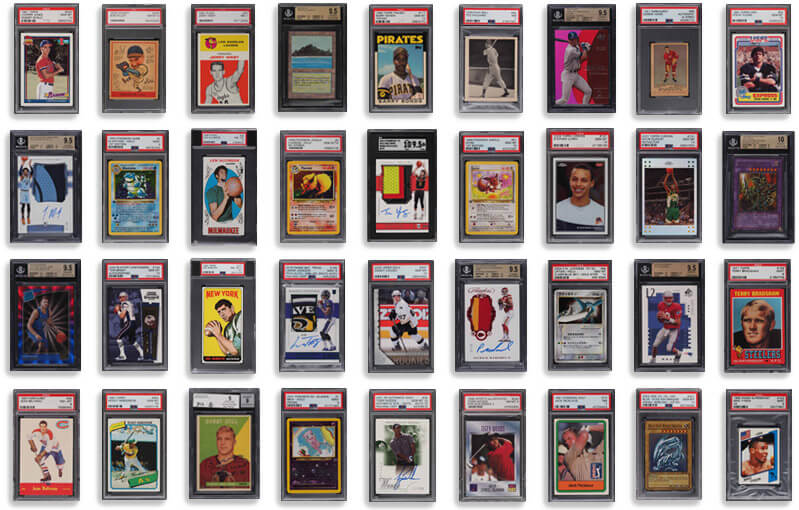 The Vault is a secure storage and marketplace service for everyone in the trading card community.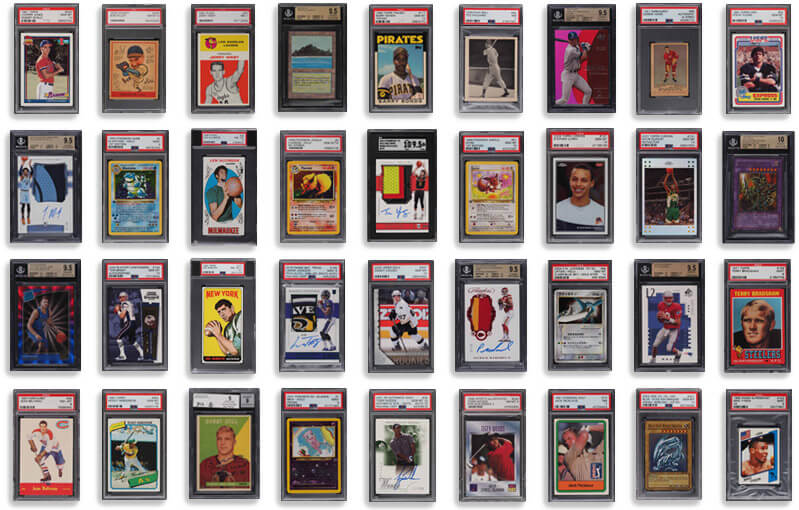 Monthly
Auction
Our premier auction event. All lots are organized by category, year, and player.
Flash
Auction
The fastest way to sell. Choose your start time, then select a 1, 3, 5, or 7 day duration.
Fixed
Price
Sell on your terms. Set a Buy It Now price with the ability to allow offers.
The Industry's Premier Service
Digital Portfolio
View Your Assets Like Never Before
Your digital portfolio contains ultra hi-res images of the front and back of each item and gives you the ability to view, sell, share, and ship your items from any device.
Insured & Secured
The Only Insurance Policy You Need
Assets are professionally appraised and insured at no additional cost. Each item is then stored in our highly secure, Class III bank vault.
Sales Tax Free
Save Money On Each Card You Purchase
The Vault is located in Oregon, a sales tax-free state. All new purchases sent to the Vault will be subject to Oregon's 0% sales tax rate.
Capital Loans
First Of It's Kind Lending Service
The market has proven that trading cards are a tangible asset class. Vault Loans, Auction Cash Advances, and the Capital Notes program provide Members with unique lending and investment opportunities.
Vault Pricing
Simple billing and low fees make the Vault an attractive option for all collectors, investors, and dealers.
1%
One Time
Archival Fee
Graded cards: $2 minimum and $100 maximum fee per asset.

Ungraded cards: $10 minimum and $100 maximum fee per asset.

Sets: Completely graded sets, mixed-grading company sets, or sets registered with PSA, SGC, and/or Beckett use the same ingestion process as single graded cards.
0.5%
First Year
Storage Fee
The remaining fees for the first year will be charged if items have been removed from the Vault but will be prorated if sold through a PWCC Marketplace.
0.25%
Long Term
Storage Fee
Fee for the second and subsequent years of storage will be prorated for actual duration of service.
Vault Demo
View a demo account to see a sample Vault portfolio and how you can take control over your cards.
View Demo
FAQ
Check out the most common questions we've been asked by current Members.
Read More
Additional Vault Benefits
Free PWCC Eye Appeal evaluation (applies to all cards dated 1986 and older with a market value of over $250).
Showcase your portfolio in Cooperstown through an exclusive partnership between PWCC and the Baseball Hall of Fame.
Free shipping and waived archival fees on all purchases from PWCC Marketplace shipped to the Vault.
Full-scale fulfillment services for all assets in archival.
Submit to Auction
PWCC manages the largest trading card auction venue in the world, comprising 12 annual auction events that run every month of the year, and we are always accepting submissions. We reach the most bidders, average the highest prices, have the lowest fee schedule, and fully manage your listing, fulfillment, service, and billing.