1996 Pokemon Japanese Base Set Holo No Rarity Symbol Holo Charizard #6 PSA 9 MT
Remaining:
Auction #11 Round 2
Bid on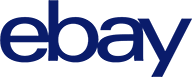 eBay Item ID
353286395807
The Japanese Base Set No Rarity version of the iconic Charizard card is truly an important piece of history for not only Pokemon, but trading cards as a whole. This historic card is one of the first copies ever produced of one of the single most popular trading cards ever; designed by celebrated artist Mitsuhiro Arita, it is the most recognizable Pokemon card ever made. Where English Base Set has 1st Edition Japanese Base Set has No Rarity. Instead of the infamous 1st edition stamp below the left-hand corner of the artwork that is the telltale sign of English 1st Edition, the Japanese No Rarity version of the card is missing the black star on the bottom right corner of the card. To date there are only 24 PSA 9 copies of this card currently in existence, with only 6 ever achieving the coveted PSA 10 designation. With one of the few PSA 10 copies recently outselling its 1st Edition brother, investors and collectors alike have finally begun to give this card the respect that it rightfully deserves. With the 25th anniversary of Pokemon right around the corner this card is poised to become the cornerstone of any collection, and the future is exceptionally bright for the savvy investor looking for a healthy ROI. This is your chance to own the card that started it all. Part of one of the finest runs of Pokemon cards we've brokered, providing investors and hobbyist a rare chance to catch 'em all. Since its release, Pokemon has quickly become one of the greatest international brands in the world, topping all others as the highest grossing media franchise of all-time with an estimated $90 billion in total revenue. With Pokemon's 25th anniversary right around the corner, coupled with a vastly growing investor following, these Pokemon game cards are set to rise further in value. Easily the most exciting run we've brokered. Comes with PWCC's highest recommendation. One of over 25,000 cards, lots and sets up for bid in our 11th Auction of 2020. Click on the link above to view the other PWCC auction lots.
Submit to Auction
PWCC manages the largest trading card auction venue in the world, comprising 12 annual auction events that run every month of the year, and we are always accepting submissions. We reach the most bidders, average the highest prices, have the lowest fee schedule, and fully manage your listing, fulfillment, service, and billing.