2000 SP Authentic Tom Brady ROOKIE RC /1250 #118 PSA 10 GEM MINT
Remaining:
Auction #11 Round 2
Bid on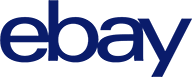 eBay Item ID
143855108721
Top Tier Investment Rookie Card - Must See
Few athletes have attained brand awareness to match Tom Brady; a figure who possesses the draw of invincibility that only comes with championships. Like Jordan, Gretzky, Woods, Ruth and Venus; Tom Brady holds the status of immortal, and is one of our culture's most active-legends, still showing attributes of youth and viability which seem to redefine what's possible within the landscape of professional sports. Offered here is one of Tom Brady's most coveted blue-chips, a beautiful 2000 SP Authentic PSA 10 example. The 2000 SP Authentic football set consisted of 60 short printed rookie cards, each of which has a full color, action photo of the player with a white border, silver foil highlights and the SP Authentic logo. All we can say is, thank goodness Tom Brady was included in this production as it's easily one of the most important modern rookie cards in existence. In hand, the overall aesthetics take full stage. Boasting a flawless surfaces which are entirely void of typical chipping and other imperfections. The periphery is crisp, all four corners are dagger sharp and the centering is 50-50. With 1250 total copies in existence and under a hundred PSA 10s, we can say with confidence that the demand for this elite offering far exceeds supply. The investment piece offered here is incomparably important to the market and sets a tone from which all others are measured, much like Tom Brady at the QB position. This card/player pairing is worthy of the finest modern-card portfolio, and as Brady continues to redefine what's possible, seems to present an investment opportunity on a never ending upward trajectory. Please see the video highlight for more information on this card. One of over 25,000 cards, lots and sets up for bid in our 11th Auction of 2020. Click on the link above to view the other PWCC auction lots.
Submit to Auction
PWCC manages the largest trading card auction venue in the world, comprising 12 annual auction events that run every month of the year, and we are always accepting submissions. We reach the most bidders, average the highest prices, have the lowest fee schedule, and fully manage your listing, fulfillment, service, and billing.