1999 Pokemon Japanese Promo Tropical Mega Battle Tropical Wind PSA 10 GEM MINT
Bid on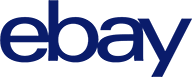 eBay Item ID
143792850728
Population 1 of 3 - Premier Pokmeon Offering
For those seeking a rare Pokemon offering, the '99 Japanese Tropical Mega Battle Finals Prize card is here. Even the most novice of Pokemon investors understand the extreme rarity and importance of these early trophy cards. Ushering in what has become one of the single greatest Pokemon tournaments in the world, the Japanese World Championship (originally known as the Japanese Tropical Mega Battle); which has produced some of the rarest and most valuable Pokemon cards in the world. This inaugural tournament took place in 1999 at the Hilton Hawaiian Village in Honolulu, Hawaii. This event was an invite only and was a battle between the best 50 players from Canada, Latin America, Europe, the United States, and Japan. During the event, there were a handful of various trophy cards that could be obtained, one was the offered tropical winds finals participant trophy. Very few of these cards exist, so trying to acquire one on the open market is virtually impossible. Offered here is among the single finest examples in the market and the highest graded copy we've had the pleasure of brokering. This true GEM MINT specimen is really in a class of its own, featuring a rare Pocket Monster reverse which has since become highly prized. All four corners of this card beautifully maintained with crisp edges and tremendous gloss. The fragile surface are perhaps the most impressive with no signs of wear present. In addition, the print, color and focus is superb. These rare and coveted Mega Battle examples hold a special lure and desirability amongst investors that is virtually unmatched. We absolutely love what these cards represent and believe them to be museum worthy creations. A world-class offering which comes highly recommended by PWCC. Enjoy the additional video for further details. Part of an impressive run of Pokemon examples on the market this month. Since it's release, Pokemon has quickly become one of the greatest international brands in the world, topping all others as the highest grossing media franchise of all-time with an estimated $90 billion in total revenue. With a steadily growing market, paralleled with an elite brand, these Pokemon game cards are vastly rising in value as investors heavily target them. An exciting offering which comes highly recommended by PWCC. Enjoy. One of over 25,000 cards, lots and sets up for bid in our 10th Auction of 2020. Click on the link above to view the other PWCC auction lots.
Sell on the Auction Marketplace
PWCC manages the largest trading card auction venue in the world, comprising 12 annual auction events which run every month of the year. Each event consistently features some of the finest trading cards in the world in an easily-surveyed format that reaches both hobby and investment minded clients alike.