View on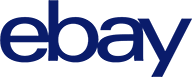 eBay Item ID
402499457070
Among Finest Blue-Chip Investment Pieces In The Market
An incomparable offering of one of MTG's premier P9 blue-chips. For those who study the MTG market, there are few cards across all MTG sets that set the tone in which all others are measured. We must recognize the importance that these early power 9 cards bring to the market. Ushering in some of the markets most unprecedented and expensive pieces in the world of non-sport investment assets. Presented here is an irreplaceable rare sorcery Time Walk which maintains the overall eye appeal and aesthetics that is not normally seen in the realm of MTG cards. In fact, we feel this card could just as easily be in a pristine 10 holder, and definitely has some sub-grade bump potential. The card is beautifully aligned from all sides with solid black borders and seemingly flawless periphery which is void of any typical chipping. All four corners are beautifully maintained with glowing color and precise registration. The difficult surfaces are undeniably pristine with some of the finest print and clarity we've ever seen. During the early test versions of the game, the Time Walk was most known as being the sole card that could instantly end a game due to the original text 'Target Player loses next turn'. Though not the intent by designers, the wording was changed prior to the products release. With the less robust version, the Time Walk has still been deemed as one of the most influential cards ever produced. A world-class offering which comes with PWCC's highest recommendation. Part of a tremendous run of Magic The Gathering examples on the market this month. Released in 1993 by Wizards of the Coast, Magic The Gathering was established as the first trading card game in the market and quickly became one of the most populate alternate worlds. Since its release, there have been an estimated 40 million players with more and more joining the MTG community as it gains popularity. An exciting investment offering which comes highly recommended by PWCC. Enjoy. One of over 25,000 cards, lots and sets up for bid in our 10th Auction of 2020. Click on the link above to view the other PWCC auction lots.
Sell on the Auction Marketplace
PWCC manages the largest trading card auction venue in the world, comprising 12 annual auction events which run every month of the year. Each event consistently features some of the finest trading cards in the world in an easily-surveyed format that reaches both hobby and investment minded clients alike.