2013 Immaculate Collection Premium Giannis Antetokounmpo RC PATCH AUTO /25 BGS 9
View on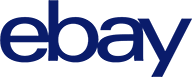 eBay Item ID
402486157301
Critically Important Modern Era Investment Piece
Boom! A sensational copy of one of Giannis's premier RPA's. This highly coveted horizontal '13 Immaculate Collection Giannis Antetokounmpo lies within a strong Beckett 9 holder and in our opinion, shows eye appeal that exceeds the technical grade. Virtually dead centered 50/50 with gorgeous print and color. The periphery is largely void of any indentations or wear with clean borders and strong card stock. Shows high-gloss with clear imagery and excellent registration. The notoriously sensitive gold inlay is beautifully preserved with only the faintest bit of chipping present; certainly better then what you'd typically see on the sensitive issue. The jersey swatch is truly breathtaking, sporting Bucks colors: Green, Red, White and Silver. Finally, to top off this incredible blue-chip is a pristine blue ink autograph that is struck directly on the front surface. With the overall popularity and importance that comes with these elite Immaculate Collection RPA's, having a print run of just 25 simply does not satisfy the massive demand. People heavily believe in Giannis' talent and international brand which is why so many are investing in him and price continue to soar. This Immaculate Collection example is something truly special and represents a fine-art equivalent investment opportunity which is sure to bring a high ROI as Giannis continues to dominate. Easily one of the most exciting Giannis RPA's in the market. Deserving of the finest investment portfolio. Please see the video highlight for further details. One of over 25,000 cards, lots and sets up for bid in our 10th Auction of 2020. Click on the link above to view the other PWCC auction lots.
Sell on the Auction Marketplace
PWCC manages the largest trading card auction venue in the world, comprising 12 annual auction events which run every month of the year. Each event consistently features some of the finest trading cards in the world in an easily-surveyed format that reaches both hobby and investment minded clients alike.