2003 Exquisite Foursome LeBron James Anthony Bosh Wade ROOKIE PATCH 8/10 BGS 8.5
View on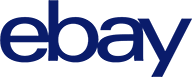 eBay Item ID
353233354417
Rare Investment Opportunity - Must See
A historical rookie class roughly speaking only comes around once every decade, where one easy definition is having multiple HOFers and champions. MJ, Kobe and LeBron are leading the stacked rookie class of 80s, 90s and 00s in their year respectively. It's never possible to have a ROOKIE card featuring all the very top rookies in that class until this card. This is THE card for consideration like this, and must have for the lovers of the game and passionate collectors and investors. Being a LeBron rookie /10 or less in the most high-end and iconic product, Exquisite, while excluding the four elusive 1/1s (3 dual logo mans and 1 Exquisite Rainbow 1/1), narrows the pool of candidates down to just four cards: this very card, LeBron quad /3, and two variants of LeBron Triple /10 (the latter two collectively can be thought of as essentially a /20 card if counting together). This is rarity at its core. It's genius of the product designer to pinpoint this very four among all the rookies in that year, not the other combination. LeBron, Wade and Bosh won rings together twice, very fitting to have them grouped together. Carmelo and LeBron were the top two rookies to watch out for the first few years, with former being an NCAA champion and the latter the chosen one. Carmelo is also likely to end up in top 10 all time scoring after next season, and his matchup with LeBron in this bubble playoffs was a timeless classic. Bosh was the King of the North before Kawhi, and his key rebound to Ray Allen, who then gave the clutches shot ever, was part of arguably the most important play in NBA Finals history, with all the legacies on the line and game almost lost. Wade won the ring on his own and has arguably some of the most passionate collectors. So this card is super desirable. LeBron's patch is very unique, rare pattern, and full; and Wade's patch pattern is quite special with top and bottom delicate details; Bosh has a nice cornered pattern; and Melo is a very understated almost 2 color. The serial number 8/10 is also very significant, because all four of them played in the same team in '08 Olympics, making the number very meaningful. Exquisite is extremely condition sensitive, having all subs 8.5 or higher for it is not easy. This is a true museum piece of the highest investment grade, and a super rare chance to own this exclusive piece for passionate collectors and investors alike. One of over 25,000 cards, lots and sets up for bid in our 10th Auction of 2020. Click on the link above to view the other PWCC auction lots.
Sell on the Auction Marketplace
PWCC manages the largest trading card auction venue in the world, comprising 12 annual auction events which run every month of the year. Each event consistently features some of the finest trading cards in the world in an easily-surveyed format that reaches both hobby and investment minded clients alike.