Bid on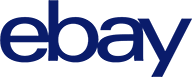 eBay Item ID
143737534833
Among The Best Investment Pieces In The Market
Does it really get any better than this card? Ushering in the millenium by showcasing the legendary #12 on one of the most important and iconic modern era productions. There are few modern issues which hold the lure and desirability of the coveted 2000 Bowman Chrome Refractor Brady rookie. Though many others can be mentioned, we feel that the '00 Bowman Chrome is truly special and holds a desirability among investors that is virtually unparalleled. In hand, the overall aesthetics of this card take full stage. The surfaces act like jewelry and glisten in way that is highly praised. The fragile periphery is void of any typcial chipping or wear with blemish free borders and even MINT corners. In addition, the print, color and clarity is superb. Tom Brady is already considered to be the greatest QB of all-time and has carved his name in history with six Super Bowl championships. Among the best investment brands to date who's stock will continue to rise as Brady is likely to dominate in his remaining years with the Bucs. A world-class commodity which should be heavily pursued by every investor. Highly recommended by PWCC. Part of a tremendous run of 2000 Bowman and Bowman Chrome Tom Brady rookie examples on the market this month. The hotly desired blue-chips are vastly rising in value as investors target these elite copies with the expectations that Brady will dominate with a highly powerful Bucs offense. We just love the investment future of these cards and still believe them to be very much under-valued. A critically important offering which comes highly recommended by PWCC. One of over 27,000 cards, lots and sets up for bid in our 9th Auction of 2020. Click on the link above to view the other PWCC auction lots.
Sell on the Auction Marketplace
PWCC manages the largest trading card auction venue in the world, comprising 12 annual auction events which run every month of the year. Each event consistently features some of the finest trading cards in the world in an easily-surveyed format that reaches both hobby and investment minded clients alike.