View on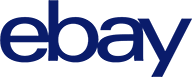 eBay Item ID
353199239772
PWCC Certified - Eye Appeal Top 30% - Special Bidding
Special Bidding Rules: This auction will remain open to public bidding until the final 24 hours. After that time, only bidders who have previously bid and been approved or have requested prior approval will be permitted to bid. Please contact us to be added to the approved list or place a bid and we will review and add your ID if approved. Special Financing Offer: PWCC Marketplace is offering the high bidder 90 days free financing, if desired. This requires a 25% down payment with the balance due at the close of 90 days. Additional time is available through our standard PWCC Payment Plan service, and this could be engaged at the close of the first 90 days. Please contact PWCC Staff for more details. Description: A jaw dropping and altogether important offering. Some cards simply transcend the market, to represent investment pieces more aligned with Americana than Sports. Few figures are as powerful to our culture our most coveted athletes, and those figures which reside at the foundation of the sports we cherish are the most coveted among investors, for obvious reasons. Wilt Chamberlain changed the game, and was largely the first super star of the hard court. He had a personality and ego both on and off the court that largely set the tone of what it meant to be a professional athlete and entertainer. Some records will never be touched. His 1961 Fleer rookie card is a fortunate production, issued during a time when basketball trading cards of any kind were scarce. What transpired was a market painfully limited in supply, forced to grapple with a supple/demand mismatch that could only be described as 'inherently awkward'. The offered PSA 9 is not only a world class offering from this highly limited pool of investment options, it's also one of the worlds absolutely finest examples for the grade. A very strong 9 which holds many attributes of a GEM MINT card and far exceeds what's typical for the issue. A couple exceedingly minor flecks of excess print are all we can see to downgrade. We'd love to see this PSA 9 stacked up against the few PSA 10s in the world, and to allow investors to choose their preferred example in a blind test (!). This card is that nice and an outright steal for the grade assigned. As the trading card market continues to mature it's these issues which set the tone, and for future investment we couldn't be more bullish on the future projections associated with assets of this caliber. We are delighted to offer this world class investment piece to the auction community, free of reserve and going to the highest bidder. Don't miss it. One of over 27,000 cards, lots and sets up for bid in our 9th Auction of 2020. Click on the link above to view the other PWCC auction lots.
Certified PWCC-A
Sell on the Auction Marketplace
PWCC manages the largest trading card auction venue in the world, comprising 12 annual auction events which run every month of the year. Each event consistently features some of the finest trading cards in the world in an easily-surveyed format that reaches both hobby and investment minded clients alike.