1996-97 Flair Showcase Legacy Collection Row 2 Kobe Bryant ROOKIE /150 BGS 8.5
View on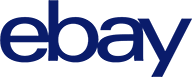 eBay Item ID
353199271520
Incredible Kobe Investment Piece
In today's market, rookie cards are the king and premium choices for collecting and investing. Kobe's rookie cards were released in a year 1996-97 where serial numbered cards have not been introduced systematically yet in the hobby. In fact only two type of cards are serial numbered among Kobe rookies. One is E-X2000 credentials /499, and the other is Flair showcase Legacy /150. There are three rows/variations for legacy /150, row 0, row 1 and row 2. But they have different significance. In fact, for base cards, row 0 and row 1 are only variants to row 2, and row 2 is the real deal TRUE rookie card. (Namely, with RC designation in Beckett checklist.) Legacy row 2 /150 under the current auction is the parallel to this true rookie. On the other hand, being /150 is more than three times rarer than credentials /499. Making it THE RC card to get. Row 2 is well known to have centering issues due to manufacture process, as attested by the fact that only 5 cards are graded 9 with latest 9 being graded only in 2007 and the fact that most cards submitted have 8 centering. All the later submissions get 8.5 or worse. To be precise, 50 cards have been submitted for grading so far, besides the aforementioned 5 graded BGS 9, BGS 8.5 is POP 9 and all other 36 submissions resulted in strictly lower grades. This means this grade is super rare and meaningful. This very card has two 9.5 subgrades and is 0.5 away from BGS 9. It was graded in 2012 when grading standard was more strict and the grade carries even more weights. Being THE Kobe RC, in one of highest natural grades, this auction of this particular specimen offers a super rare chance to add this cornerstone Kobe holy grail for any collection or investment portfolio. There has not been one offered for sale in this high grade for quite some time. This is one of the surest bets in the ever growing hobby. Kobe's memorable highlights, his work ethic, mamba mentality, reach and mentorship to current generation of players, inspirations to a wide ranging audiences through his story telling, all make him an everlasting figure in popular culture and a true inspiration. One of over 27,000 cards, lots and sets up for bid in our 9th Auction of 2020. Click on the link above to view the other PWCC auction lots.
Sell on the Auction Marketplace
PWCC manages the largest trading card auction venue in the world, comprising 12 annual auction events which run every month of the year. Each event consistently features some of the finest trading cards in the world in an easily-surveyed format that reaches both hobby and investment minded clients alike.