Not all cards within the same grade are created equal. Cards in the top 30% of the eye appeal scale statistically garner superior market prices – 200%+ of market average for cards at the top of the range. PWCC has the data to prove it.
Eye Appeal of Vintage Cards
---
First 20%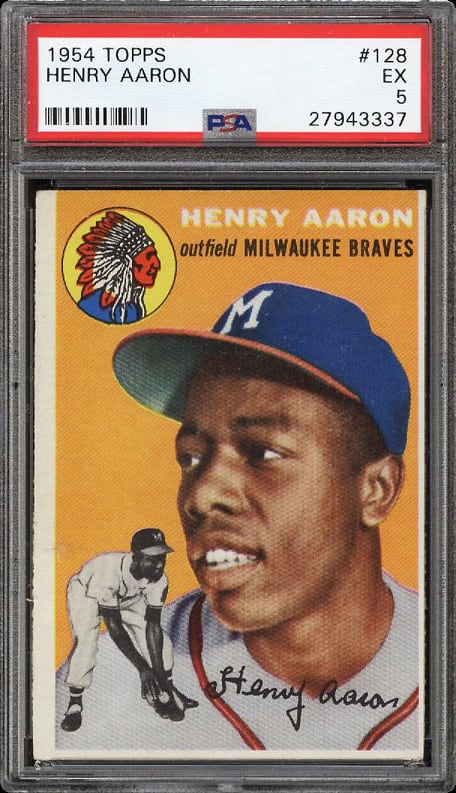 BELOW AVERAGE
SOLD $1,775
Next 50%
AVERAGE
SOLD $2,250
Top 30%
ABOVE AVERAGE
SOLD $2,475
Top 15%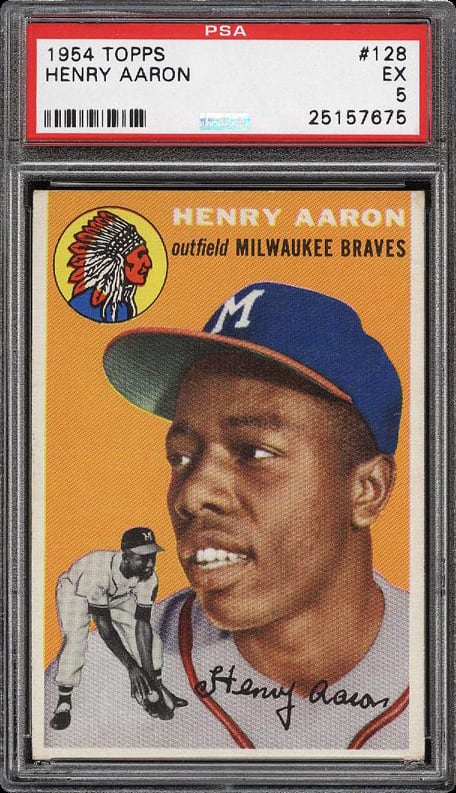 EXCEPTIONAL
SOLD $2,861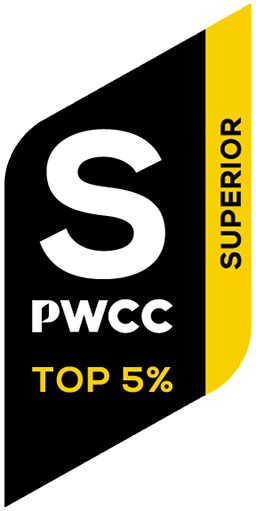 Top 5%
SUPERIOR
SOLD $3,350
---
Background
There exists a range of visual quality within all technical grades rendered by 3rd party graders (PSA, SGC, BVG/BGS). While graded accurately, the acceptable technical range carries variance of visual quality, resulting in some cards possessing premium eye appeal. For example, according to stated standards, a NM-MT 8 can tolerate centering registration of 65/35 or better; as such, cards centered both 50/50 and 65/35 are eligible to receive a technical grade of NM-MT 8. However, in this example while the grades are the same, the eye appeal is certainly not equal as the desirability associated with a 50/50 centered card is considerably higher among investors.
Market valuation relative to eye appeal is an investment variable largely in its infancy. Eye appeal should continue its current trends to have an increasing impact on a trading card's market value for the foreseeable future. Investors are encouraged to take notice of this topic and invest accordingly.
Assessing Eye Appeal
Eye appeal has always been a significant factor in determining the market value of a trading card. Investors quickly notice widely varying sale price when studying auction sales for a specific card in a specific grade over a short time. To an investor unaware of the importance of eye appeal, the market can appear volatile beyond what is accurate or true. Since 2015, PWCC has worked to aid investors by highlighting trading cards that possess eye appeal in the top 30% of the market, using our PWCC Certified A, E, and S designations. On average, PWCC Certified cards have consistently sold for 130-200% of average market. Our desire is to empower investors with a consistent and unbiased eye appeal assessment overseen by Brent Huigens, the founder of PWCC and a card expert with more than 25 years of experience in the industry. All trading cards from 1986 or prior with a market value over $250 are eligible for eye appeal review.
While eye appeal varies, the technical accuracy of an assigned grade generally does not. Some trading cards simply appear better than others, but on technical merit, PWCC consistently supports the assigned technical grades assigned by the industry's most respected professional grading companies.
PWCC Marketplace relies heavily on the expertise of the professional grading companies PSA, SGC, and Beckett. PWCC sought counsel from all three companies independently surrounding eye appeal and its long-standing effect on market value. Their support of the PWCC Certified Eye Appeal Program was prerequisite to our willingness to create the Eye Appeal Scale.
Above Average (PWCC-A) denotes cards in the 'Top 30%' of the quality spectrum. We are delighted to have expanded our Eye Appeal Program to now certify cards of this quality tier, largely completing our long-term goal of a complete eye appeal assessment program. Though this level of rating has always been present in the scale and was often mentioned, only recently has it carried a formal designation and stickered certification. We are excited to officially designate these Above Average (PWCC-A) cards which reside in the top 1/3 of the market, finally providing these high-quality examples the stage they've always deserved.
Exceptional (PWCC-E) denotes cards in the 'Top 15%' of the quality spectrum. First launched in 2018 under the title of Premium Quality, the updated Exceptional designation is a facelift to the older designation. The Exceptional rating is designed to highlight cards which have visual presentation at the extreme edge of quality typically seen for a given card in a given grade. Cards of this quality are highly desired and infrequently seen on the open market. Since the designation started, cards with the Exceptional designation (PWCC-E) have statistically sold for 160% of average market.
Superior (PWCC-S) denotes cards in the 'Top 5%' of the quality spectrum. In 2015, PWCC started to highlight vintage cards with superior visual presentation by awarding them our High End designation. Now labeled Superior, PWCC-S cards are the finest examples in the market for the assigned grade; generally conveying quality beyond the assigned technical grade, possessing attributes usually reserved for higher technical grades. Superior (PWCC-S) cards on average have sold for nearly 200% of average market.
Modern Cards & Eye Appeal
The modern trading card marketplace (1987-present) is arguably the fastest growing and most-intriguing sector of the market in part due to the international appeal for sports like basketball and hockey, as well as non-sport productions like Magic the Gathering and Pokémon. Modern-day trading cards are seeing an industry-leading ROI and have become some of the most intriguing investment pieces in the marketplace.
Eye appeal is a topic which matters less in the modern card realm as the grades and condition variance for modern productions is more subtle. Technical grading standards are extremely tight because of these subtle variances and as such, eye appeal varies less within a single grade for most modern card productions. While some modern card productions show greater eye appeal variance than others, PWCC has chosen to only designate eye appeal on vintage cards where the variance is pronounced and therefore more significant to investors and their strategies.
Submit to Auction
PWCC manages the largest trading card auction venue in the world, comprising 12 annual auction events that run every month of the year, and we are always accepting submissions. We reach the most bidders, average the highest prices, have the lowest fee schedule, and fully manage your listing, fulfillment, service, and billing.